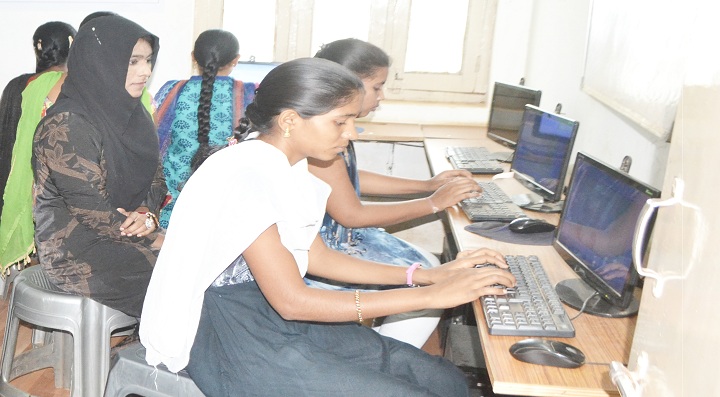 Economic growth is a reflection of jobs created and skills & knowledge are evident requirements for any job. India is currently facing a huge socio-demographic challenge given that majority of its population is in the working age with limited employable skill. Skill development efforts across the country have been highly fragmented so far. The average age of India's population by 2020 is projected to be around 29 years – to be the lowest in the world. While the global economy is expected to witness a shortage of young population of around 56 million by 2020, India will be the country with a youth surplus of 47 million
ABF has initiated a new partnership with Udyogini, registered as a Society in 1998. Udyogini works with communities to improve their skills and knowledge of the markets they operate in, so as to ensure long-term sustainable livelihoods through self as well as wage employment. Udyogini has partnered with technical service provider – EduBridge Learning Private Limited (EduBridge) to implement the vocational skill program.
Through the project, Udyogini will partner with the State governments of Telangana, Andhra Pradesh and Kerala to impart trade skills, life skills, soft skills, English-speaking and computer skills. Post training, the trained youth will be provided with job placements/self-employment opportunities in the organized sector. With EduBridge as the technical partner, the project will work on facilitating inclusive growth by linking the corporates with high quality trained talent from semi-urban and rural areas.