Partners
Youth 4 Jobs Foundation
States - Telangana, Maharashtra, Tamil Nadu, Odisha, Puducherry, Rajasthan, Jharkhand, Gujarat, Andhra Pradesh
Districts - Rajahmundry, Vijayawada, Vishakhapatnam, Ahmedabad, Ranchi, Nagpur, Jaipur, Coimbatore, Chennai, Hyderabad, Warangal, Chittor, Vizinagaram, Bhubaneswar, Mumbai, Chandrapur, Ahmednagar, Pune, Tiruppur, Puducherry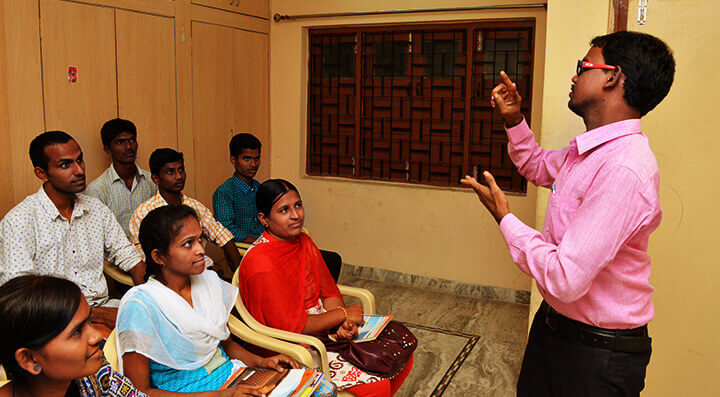 Youth 4 Jobs Foundation (Y4JF) has over a decade of experience in market linked skilling of under-privileged youth. As part of the founding team of Employment Generation & Marketing Mission (EGMM) of Andhra Pradesh Govt. Employment Mission, they helped change the tone of the government skilling from training sake to market linked trainings for youth with placement. The disabled population in India is a group which receives limited assistance in molding them into independent individuals who are capable of being equally productive in their own way.
Axis Bank Foundation has partnered with Youth 4 Jobs Foundation to focus on enabling the People with Disabilities (PwDs) to avail of better livelihood opportunities by market linked trainings and placement support.
The project also works towards sensitizing the employers and creating an inclusive environment for them to hire under-privileged and PwDs not for ethical and moral reasons, but as a sound business practice. The project majorly focuses on training and placement of Persons with Speech & Hearing and locomotor disability. Y4JF conducts vocational training courses focused on soft skills, life skills, computer classes and Basic English speaking.