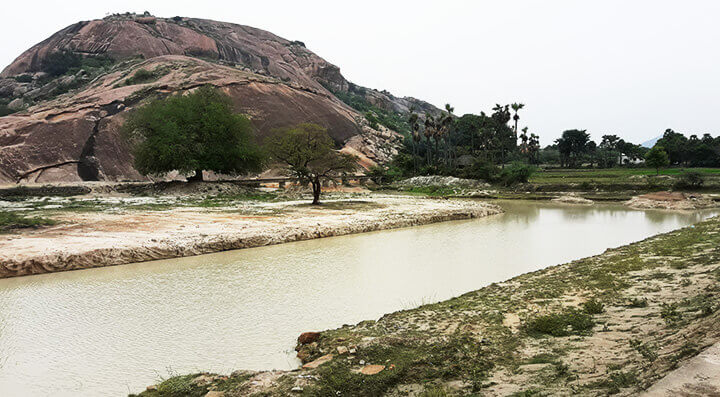 The project region in South Tamil Nadu is a part of river basins surrounded by hills which form catchment areas. This region comprises of thousands of interlinked tanks and ponds which were used in olden days for storage, irrigation and drinking. These water bodies were maintained and managed by the local village community through a 'Kudimaramth' system by contributing voluntary 'shramdan'. People owned and shared the benefits from these resources collectively through a community system of management. However in the last six to seven decades, the local management of these water bodies shifted from the community to the State and the community was alienated in the process. This led to a loss of maintenance, management and sustainability of these water bodies, which further resulted in low water availability for irrigation and drinking purposes in the project area.
DHAN Foundation along with Axis Bank Foundation works in the region to rehabilitate and revive water bodies, which will be used for irrigation and drinking purposes.
Along with the development of these water bodies, steps for increased agricultural productivity and livelihood enhancement through SRI, livestock development and introduction of inland fisheries are taken. The complete rehabilitation with effective linkages among the tanks in the cascade ensures assured water supply to all the tanks. Through people's institutions, usage of these tank cascades are promoted and the water bodies can be taken care of by the coming generations. The revival of these tanks and ponds helps in irrigating 13,400 hectares of agricultural land, mitigate floods, recharge ground water and enhanced availability of drinking water.