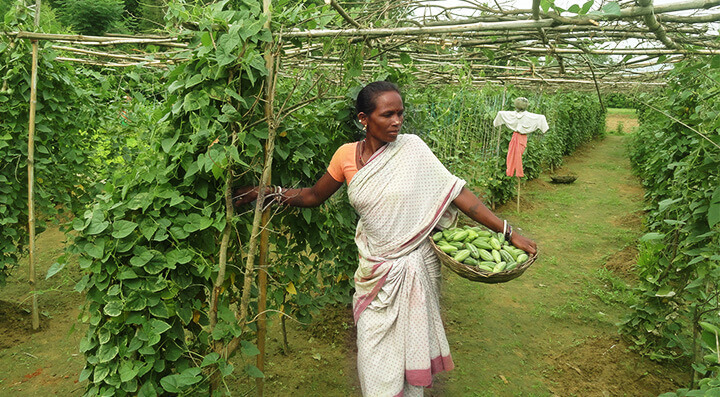 Harsha Trust works in the remote regions of south and south west Odisha. These areas are mostly in hilly terrain and are ecologically in the early stages of deterioration. Around 70% of them are small and marginal farmers and dependent on rain fed agriculture. Landlessness is high and cropping or agriculture is done mostly for family consumption and sustenance.
Axis Bank Foundation supports Harsha Trust's work in Rayagada, Koraput, Kalahandi and Nabrangpur districts of south Odisha.
The project focuses on promoting strong community based organizations and building the capacities of the farmer members to adopt improved farm and off-farm livelihoods such as mango and cashew cultivation, cereal and vegetable cultivation, promotion of farm forestry, promotion of commercial pulpwood plantations and commercial broiler poultry farming to attain food sufficiency. With an integrated agricultural intervention, income is sought to be raised through various techniques and processes such as SRI, correct usage of better seeds and fertilizers and inter cropping techniques, organic pest management and usage of correct spacing in maize, pulses and millet cultivation. Under Agro Forestry, eucalyptus trees are planted by farmers having medium land holding. For the landless, Harsha Trust has started the goat and poultry rearing initiatives with forward and backward linkages to hatcheries, feed mill, godowns and retails. Harsha Trust ensures that all families have access to government schemes through relevant job cards, identity cards and Aadhar cards.