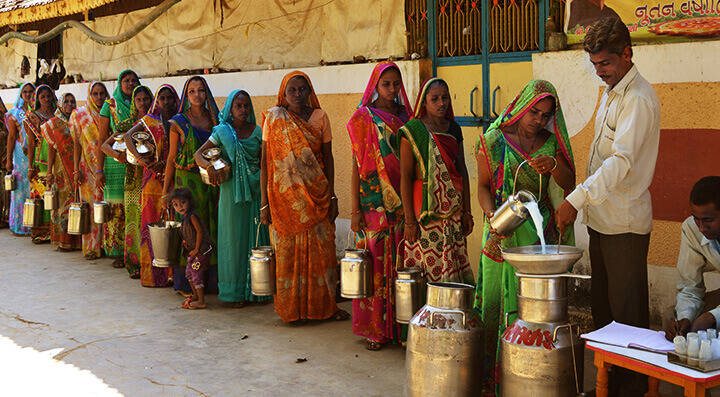 Agriculture, with its allied sectors, is the largest livelihood provider in India, more so in the vast rural areas. There is a need for sustainable agriculture, in terms of food security, rural employment, and environmentally sustainable technologies such as soil conservation, sustainable natural resource management and biodiversity protection, for holistic rural development. NMSWDF was established with a mission to develop and expand environmentally, technically, socially sound natural resource interventions leading to poverty alleviation through community participation and empowering disadvantaged groups including women, to ensure equitable and sustainable development. From the beginning, it has presented an excellent example of collaborative efforts in rural development among the government, corporate and NGOs. It has offered highly successful model in NRM based tribal and rural development.
Axis Bank Foundation has partnered with them to improve the living conditions of rural poor and tribal households on a sustainable basis along with enhancing food and nutritional security.
The project aims to improve access to water for irrigation and drinking and help adopt diversified agriculture and enhance agriculture productivity through knowledge management. The interventions focus on implementing and managing progress in a participatory manner for creating new and enlightened leadership among the community and society. The project focuses on Natural Resource Management (NRM) centred livelihood promotion. Based on available land and water resources, various prototypes of agriculture including cereal crops, vegetable, floriculture and horticulture and initiatives of dairy development are promoted with the households, integration and diversification of agriculture activities for maximising the benefit making viable farming on marginal land.