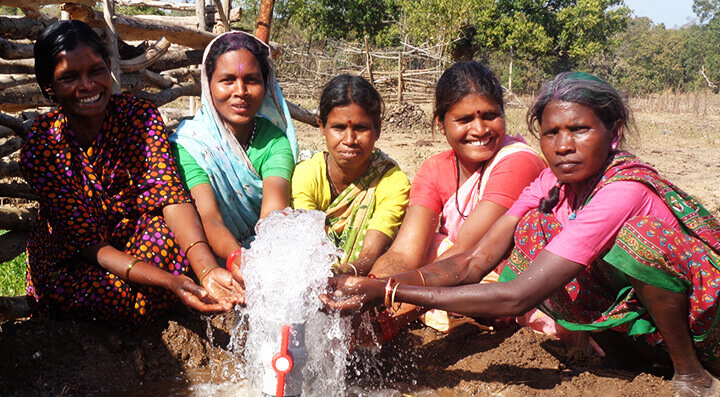 A large proportion of Madhya Pradesh and Chhattisgarh's population are Scheduled Tribes who are dependent on small holder agriculture, forest produce and wage labour for income generation. The region is characterised by hilly and undulating terrain which does not support agricultural growth. Low productivity, strongly associated with rain fed single cropping is an issue that needs to be addressed for the vast majority of marginal farmers. Distress migration is high which has led to increased hardships on women especially relating to food security.
PRADAN and Axis Bank Foundation works together to promote a comprehensive area intervention combining various approaches, appropriate technologies and livelihood prototypes.
The key focus is community mobilisation and organisation around women of the villages through Self Help Groups to actualise goals. Even though women face the most marginalisation due to traditions and social inequities, they are the key factor in bringing significant changes in situation of families, local communities and social and political institutions. In this project, women led SHGs are formed and trained in livelihood security through natural resource management, creating and implementing comprehensive village livelihood enhancement plans, facilitate spaces for the women to be part of decision making processes and engage with local governing bodies or political institutions, access bank credit and other government schemes and deal with market linkages. PRADAN works to create a strong local system and able leadership through these collectives which can continue to function independently in future.