Sustainable Livelihoods
Livestock Enhancement
Livestock rearing is an integral part of rural households, which helps provide an alternate source of income to the families besides farming.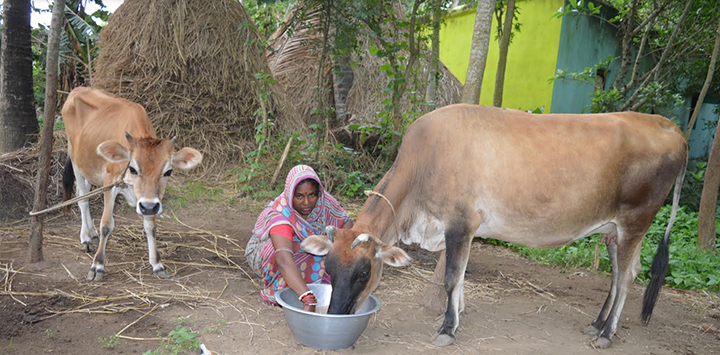 These activities include poultry and duck farming and rearing of goats, pigs and cattle. The program supports interventions such as animal health care, feed and fodder management, selection and animal breeding, care and management of new born, milking techniques, vaccinations, etc. Dairy development is also undertaken by building the value chain and linking the producers with the market. The projects equips pashu sakhis (para vets) with adequate training to provide basic veterinarian care to the livestock.
Ownership of livestock among marginalized farmers ensures economic stability and supports sustainable farming to a certain extent.
To enable farmers, revolving funds are provided to them for purchase of livestock. We also mobilize them by educating the farmers about various government schemes available in their area and help them avail benefits through it.