Board of Trustees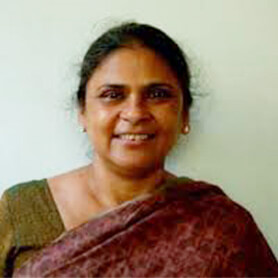 Ms. Sheela Patel
Trustee, Axis Bank Foundation
Since 2006
Ms. Sheela Patel is the founder Director of the Society for Promotion of Area Resource Centres (SPARC), an NGO that has been working since 1984 to support community organizations of the urban poor in their efforts to access secure housing and Basic amenities and seek their right to the city. SPARC has been working in alliance with two Community Based Organizations – National Slum Dwellers Federation (NSDF) and Mahila Milan (women's collectives in slums) that are active in 70 cities in different states of India.
Since 1999, she has also been Secretary and Chief Executive of SPARC Samudaya Nirman Sahayak (SSNS), a non-profit company set up to assist slum communities take on construction projects in cities to provide slum dwellers to build homes and sanitation for themselves. She is a founder of Slum/Shack Dwellers International (SDI), an international network of poor people's organizations and the NGOs that support them in Asia, Africa and Latin America, and is currently its Chairperson.
She graduated from the Tata Institute of Social Sciences in Mumbai. For 10 years she worked as a counsellor at the Nagpada Neighbourhood House, a community centre in the inner city of Mumbai. In 1984, she founded SPARC along with other professionals.
Smt. Patel is presently on the Technical Advisory Group of the Ministry of Urban Development of the Government of India for the Jawaharlal Nehru National Urban Renewal Mission (JNNURM) and also a member of the Prime Minister Review Committee on JNNURM. She has been associated and is currently involved as Chair or Board Member/Trustee of many organizations such as Society for Participatory Research in Asia (PRIA), Council member of Water and Sanitation Program of the World Bank , and International Institute of Environment and Development, UK, to name a few. She was also a member of the MDG Task Force on improving the lives of slum dwellers and advisor to the UNDP Commission for the Legal Empowerment of the Urban Poor.
She received the United Nations Habitat Award in 2000 and the David Rockefeller Bridging Leadership award in 2009. In 2011 she was the recipient of the Padma Shri Award, the highest civilian honor in India.